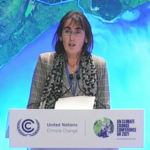 Charlotte Morton
Chief Executive
World Biogas Association
A practising lawyer for 10 years, Charlotte Morton studied for her MBA at London Business School before setting up a car club business. Asked to establish the business side of the UK Anaerobic Digestion and Bioresources Association in 2009, she saw the potential of an industry that can deliver huge potential and value to the UK. Given the even bigger global potential, which must be achieved if the Paris Climate Change targets and UN Sustainable Development Goals are to be met, Charlotte played a pivotal role in establishing the World Biogas Association in 2016 to promote and increase the rate of uptake of biogas globally. Charlotte is also on the board of Green Gas Trading Ltd, which runs the Biomethane Certification Scheme.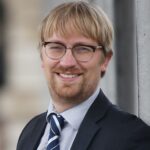 Peter Zeniewski
Lead Gas Analyst
IEA
Dr. Peter Zeniewski is Lead Gas Analyst for the World Energy Outlook at the Paris-based International Energy Agency (IEA), and a lead author of the IEA's Outlook on Biogas and Biomethane. He was formerly the Product Manager for Wood Mackenzie's European Energy Service and was a Policy Officer at the European Commission JRC Institute for Energy. He was a Chancellor's Fellow of Edinburgh University and holds a PhD from the University of Oxford.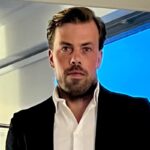 Jan Lehmann
Managing Director
AMS Green Markets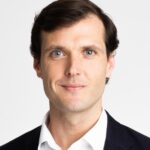 Tom Cassidy
Standard Chartered
Tom Cassidy is a director in the transition finance team at standard chartered leading the banks investment banking work on hydrogen, renewable natural gas and biofuels. Prior to standard chartered Tom was the commercial lead within bp's gas and low carbon energy team. Tom has 12 years experience across the low carbon energy sector.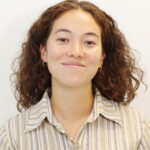 Bothilde Benedikt Nielsen
International economist
Energinet
Bothilde Benedikt Nielsen has been in the department of international Relations in Energinet, the Danish transmission system operator for electricity and gas since September 2022. On projects involving renewable and low-carbon gas, she is collaborating with Danish and international stakeholders. For instance, she is leading a paper on sector coupling with electricity in Gas Infrastructure Europe's working group on biomethane. In addition to her work at Energinet, she helps with the distribution of grants from funds allocated to youth-led projects by the municipality of Copenhagen, particularly with a focus on sustainability. Prior to joining Energinet, she conducted socio- and business-economic analyses at the Danish Ministry of Food, Agriculture, and Fisheries, as well as worked on the development and implementation of policy. Bothilde holds an education in creative project management as well as a master's degree in agricultural economics.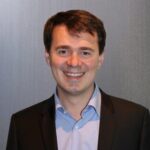 Christian Cuenot
VP Biomethane & Bio-LNG
VARO Energy
Christian has studied a Master Degree in Mechanical Engineering and an MBA from IMD. He worked 10 years in the automotive industry for BMW, Rolls-Royce and Bosch and 12 years for Shell in Lubricants, Bitumen business, in a range of operational and commercial roles heading large teams, delivering billions $ of products. Since January 2019, he is leading the Biomethane Business Development Activities for Shell in Europe, defining its strategy where Shell can help decarbonize the transport sector, by offering financial support to the biomethane industry.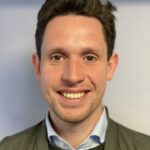 Håkon Nokhart
Strategy and Improvement manager
Antec Biogas
Håkon Nokhart joined Antec as a Strategy & Improvement Manager in 2023. Håkon has extensive experience with business building in high growth technology companies. Prior experience includes business development for Vipps, Norway's largest mobile wallet, and as a management consultant specializing in corporate innovation for Bain & Company. Håkon holds an M.Sc. in Industrial Economics and Technology Management from the Norwegian University of Technology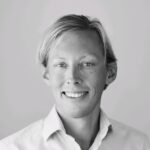 Caspar Gooren
Carbon Zero Director
Titan
Caspar Gooren is the Carbon Zero Director at Titan – a leading, independent physical supplier of low-carbon and net-zero fuels, such as LNG, LBM, and hydrogen derived e-methane. Caspar has 15 years of experience in the renewable energy markets, at European energy companies, as an energy trader, in various clean energy scaleups. His mission is to accelerate the transition to a sustainable energy future by making 'green' more attractive than 'grey'.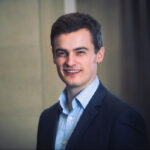 Nick Primmer
Policy Advisor
Future Biogas
Dr Nick Primmer, Policy Advisor, Future Biogas Nick leads Future Biogas' engagement with government and associations, ensuring supportive policy is in place for the delivery of Project Carbon Harvest – a venture to design and operate the UK's next generation of AD plants delivering Bioenergy with Carbon Capture and Storage (BECCS). Previously, Nick worked as policy analyst at ADBA and WBA, national associations for the UK and global biogas industry respectively. Here, he authored a key report "Biogas: Pathways to 2030", recommending key policies to help scale up the biogas sector to its full potential.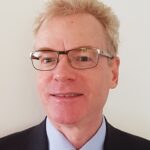 Lukas Heer
Senior Project Development Manager
Hitachi Zosen Inova
Lukas Heer holds a Master Degree in Electrical Engineering from the Swiss Federal Institute of Technology in Zurich. Mr. Heer has 30 years of experience in the fields of environmental consultancy, power generation and distribution, renewable energy production, energy efficiency in buildings, carbon credit origination and trading, air quality management and waste & resources management, in various positions both in the private and public sector, including development co-operation. Lukas has so far had global exposure with both SMEs and large enterprises in a variety of functions, such as commissioning engineer, design engineer, area sales manager, environmental and management consultant, project execution manager, regional representative and project development manager. At Zurich based Hitachi Zosen Inova (HZI), Lukas is part of a specialist team developing HZI's own projects which includes the design, funding, construction and operation of large thermal waste treatment and renewable gas production plants employing various technologies such as dry and wet Anaerobic Digestion (AD), biogas-to-biomethane upgrading, Power-to-X, CO2 recovery and liquefaction and biomethane compression or liquefaction. Lukas has lived for several years in Asia, is married and has two sons.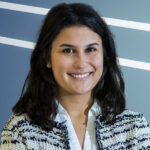 Anaïs Faucher
Policy Advisor
Eurogas
Since September 2021, Anaïs Faucher has been working as a Policy Advisor in Eurogas, focusing on renewable and decarbonised gas, transport as well as CCU/S issues notably in the context of the Fit-for-55 package and the RePowerEU plan. Before joining Eurogas, she worked at the German National Regulatory Authority (BNetzA) within the International and European relations department as a legal intern, supporting notably the CEER related activities. Anaïs holds a Master's degree in European Law and is currently following the Florence School of Regulation annual training on the regulation of energy utilities.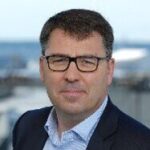 Laurent Thery
Senior Advisor
Eiffel Investment Group
Laurent THERY is currently Senior Advisor for EIFFEL Investment Group with a specific area of interest of investing in renewable gases (hydrogen, biogas, e-fuels) and international. He contributed to create the first investment fund specialized in renewable gases in Europe : EIFFEL Green Gases. Laurent THERY previous position was Senior VP for International Business Development for ENGIE Infrastructures. In this position, he invested in large acquisitions in Germany (gas storage) and Latin America (Brazil Petrobras transmission business unit and Mexico gas pipeline from Texas to Mexico). Laurent THERY has a 25 years professional experience in infrastructures working with governments, regulators, development banks, operators and utilities in 50 countries globally.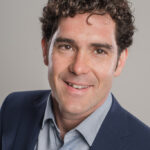 Reinhold Waltenberger
Process Engineer - Biogas
BDI - BioEnergy International
Reinhold is a senior process engineer at BDI-Bioenergy Internarial. Since almost 20 years Reinhold is working in the environmental engineering sector. The majority of this time in the field of biogas. He started as a researcher at Boku-University in Vienna with the focus on microbiology, process technology and digestate treatment. In 2011 he joined BDI as a process engineer for the biogas division. Reinhold has been involved in numerous biogas projects and is responsible for the company internal research and development activities related to biogas.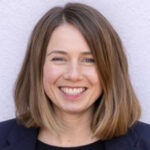 Since 2019, Lena has been responsible for building up the Bio-LNG division at CM Fluids. Since January 2022, she has also been managing director of two project companies together with investors. As an elected member of the company advisory board of the German Biogas Association, she is committed to new applications for biogas such as bio-LNG production and carbon capture and usage or storage. Previously, she worked as a consultant, as a research assistant at the Chair of Forest and Environmental Policy and holds a Master's degree in Physics from TU Munich.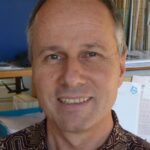 Michael Köttner
CEO and Senior Expert Consultant
IBBK Fachgruppe Biogas
With a Masters Degree as an Agricultural Biologist and as a trained Master Farmer, Michael Köttner is professionally involved in Biogas and Bioenergy Technologies for over 30 years. His portfolio ranges from professional services as a scientist, expert trainer and consulting engineer in the field of biogas, biomethane, organic waste treatment in Germany, Europe, Canada and South Africa, to being the founding member and CEO in Europe's biggest organisation the German Biogas Association with almost 5000 members today. Since 2000 he is CEO and senior expert consultant of the International Biogas and Bioenergy Center of Competence IBBK and Vice-chairman of the German Society for sustainable Biogas and Bioenergy Utilisation GERBIO. The main focus of his work is expert, consulting and training work in all aspects of biogas and bioenergy technology as well as ecological sanitation in a regional, national and international context. Michael is a biogas technology and policy specialist with a broad expertise in the design and planning of agricultural and industrial biogas and bioenergy applications covering: • specialized digester and installation technology, • dry and solids fermentation, • recycling technologies and nutrient recovery in agriculture and indutry, • energy production from agricultural, communal and industrial effluents, • quality control, pre- and post technology assessments • biogas and landfill gas process upgrading, • biomethane or Renewable Natural Gas as vehicle fuel Due to IBBK's worldwide network and its activities in European Biogas networks he additionally possesses good knowledge about biogas related issues (e.g. Anaerobic digestion technology, dry digestion, waste water and distillery waste digestion) in different countries. Current assignments in his work are as a state approved biogas extension officer, process design expert, international trainer, expert witness in arbitrations and consultant for national and international Investment Funds Details see: https://www.linkedin.com/in/michael-koettner-54020524/