Pablo Rodero
President
European Pellet Council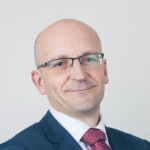 Jens Price Wolf
General Manager Europe and Vice President Commercial
Enviva
Jens Price Wolf, General Manager Europe and Vice President Commercial, Enviva Jens Price Wolf is General Manager for Enviva Europe, leading the company's regulatory engagement, customer fulfillment and market development activities across Europe. Jens brings more than 20 years' experience in the energy sector and the full value chain of biomass for power and heat. He started his career as a consultant with ICF Consulting and later McKinsey & Company, where he advised businesses on operations and strategy. As a Director of Asset Management and Development for DONG Energy (now Orsted) he was responsible for converting four Danish CHP plants. Prior to joining Enviva, he was Commercial Director at Drax, responsible for trading, biomass sourcing, development and logistics. Jens holds a master's degree in Economics from the University of Copenhagen. He is a Danish national but lives in Yorkshire in the UK.

Ennio Prizzi
Policy Officer
Bioenergy Europe

Luca Corello
Head Trader
Duferco Biomasse

William Boatright
Senior Manager, Logistics and Climate Solutions
Norden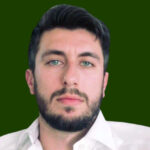 Jamie Lewis
Co-Founder
Rare Earth Global
As the CEO at Rare Earth Global, I have oversight of the strategic development of this pioneering hemp technology company, with a particular focus on business development, project planning and execution. Achieving Net Zero requires tackling some of the most complex problems from establishing new supply chains to creating impactful decarbonisation solutions. REG uses a nature based solution to help corporations meet their Net Zero targets. My career in the hemp sector started in 2019 and today covers all key segments of the hemp supply chain from cultivation and processing, through to sales and fulfilment across verticals such as the food, energy and construction sectors.

Richard Mertens
Advisor
Ecoprog

Gilles Gauthier
Research and Business Development Manager
Hawkins Wright

Jan Dammer
Co-founder
Jalo-Biopellets


Tommy Sand
Manager, Product Development
Alleima
Tommy Sand, Sweden, Manager for product development of tubular products for high temperature applications at Alleima. Tommy has a MSc in material science from the Royal Institute of Technology in Stockholm and a PhD in High temperature corrosion from Chalmers University in Gothenburg. Furthermore, Tommy is chairman of the Swedish High Temperature Corrosion Center.

Lauma Kazusa
Head Of Market Analysis
SUEZ Trading Europe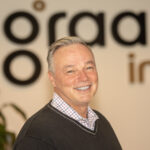 Nicholas B Dottino
CEO
Graanul Invest
Nicholas B. Dottino Bio Graanul Invest Chief Executive Officer & Chairman of the Management Board Nick joined Graanul Invest in November 2022 as the Chief Executive Officer and Chairman of the Management Board of Directors. He is an accomplished C-Suite executive within the fiber based industrial manufacturing and consumer products industries. Nick has more than a three-decade-long career as an executive in the consumer products, paper, pulp, packaging, and point of purchase sectors in North America, Asia, and Europe and as and a Board Director for numerous multinational companies, industry associations and charitable organizations. Most Recently, Mr. Dottino was the CEO of Cosmo Specialty Fibers Inc, a portfolio company of The Gores Group, is a leading dissolving wood pulp (DWP) business and portfolio company of The Gores Group. A demonstrated track record of delivering industry leading results at the executive and BOD level is a common theme of Nick's professional experiences. Success and value creation have occurred in both in publicly traded (15yrs. +), and family offices, privately held, and private equity (18 yrs.+) organizations. His professional style and value set revolve around strategy development / execution, "culture", and "team". A clear bias towards action is common. Organic and M&A growth, both domestically and internationally, is a comfort zone for Nick. In addition, many would say a strong believer and zealot in the areas of safety, lean six sigma, ISO, change management, and ultimately strong shareholder returns. Nick graduated from Harvard Business School's General Management Program, an MBA from Farleigh Dickenson University, and a bachelor's degree in Business Administration from William Paterson University. He and his wife of 27 years, Monica, have four grown children, and reside in Charleston, SC & Long Beach Island, NJ. Nick enjoys traveling, swimming, biking, running, cooking and gardening.

Mark McConnell
Senior biomass portfolio trader
Drax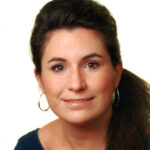 Amparo Arellano
Senior Expert, Sustainability Certification
SURE
Amparo Arellano has a background in Environmental Sciences from the University of Alcala (Madrid, Spain) and University of Applied Sciences of Hamburg (Germany). She joined Sustainable Resources Verification Scheme (SURE) as Senior Expert Sustainability Certification in October 2022. At SURE Amparo is managing the development of the technical guidelines for forest biomass production, as well as is involved in certification body and stakeholder engagement. Before joining SURE, Amparo worked for eight years in the forestry sector at Forest Stewardship Council (FSC), where her role was focused on the areas of quality assurance and stakeholder engagement. Amparo is passionate about forests and about promoting bioenergy as part of a global strategy for phasing out fossil fuels.

Ian Tailyour
Senior Advisor
BSS Global Partners

Begoña Fernández Caso
Director of Supply Chain
Ence Energia